Gallery Photo
---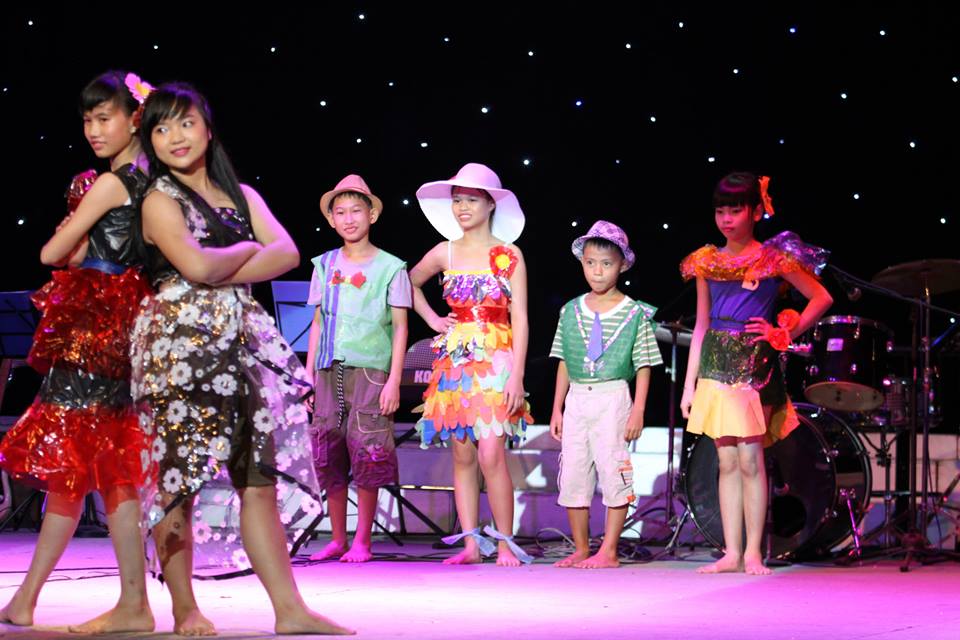 Phuc's Fond album – Four Seasons of Love, 07.2014 The program received in support of many famous musicians and singers, such as Nguyen Anh 9, Ngoc Mai, … Also the Phuc's Fond concert awarded scholarships and bicycles to students and unprivileged hardworking students up to 22 million vnd.
---
Phuc's Fond album, Four Seasons of Love 07/2013 The annual music program held by Phuc's Fond in Hue, Vietnam. All proceeds from ticket sales and auction items are deposited to charity funds.
---
Lunar Festival for Kids Album
Phuc's Fond has organized the Lunar Festival for more than 520 middle-school students and poor children, Phu An, Phu Vang district, Thua Thien Hue. In the atmosphere of the Lunar Festival, the children will be able to see a lion dance, receive gifts, and have fun.
---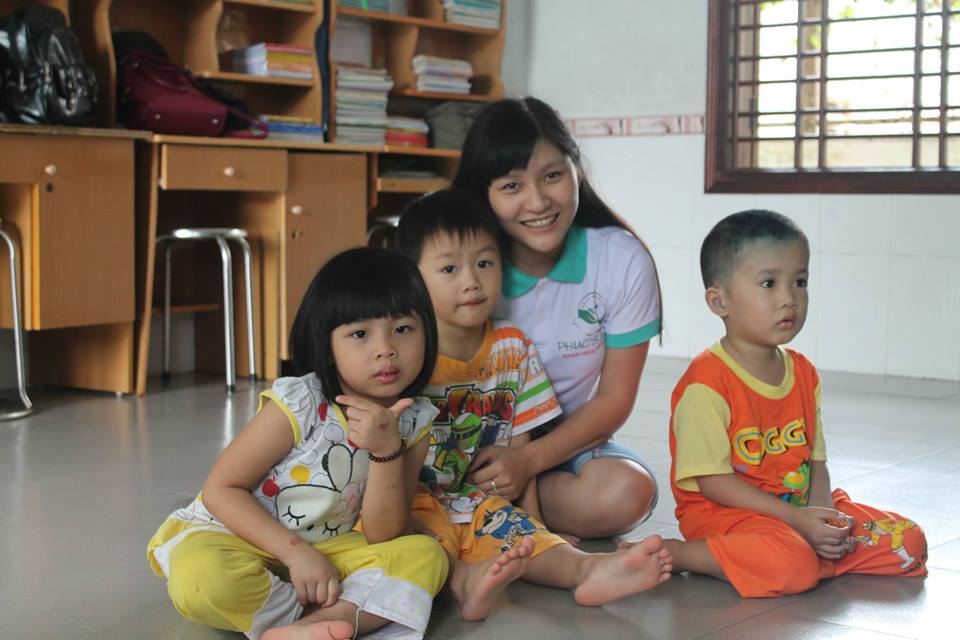 Family day at Uu Dam and Duc Son Nursery Album
In order to compensate for the lack of necessities, Phuc's Fond organize family days for children in kindergarten Duc Son and Uu Dam monthly. On this day, members of Phuc's Charity Fond group will provide meals, organize games and teach the children.
---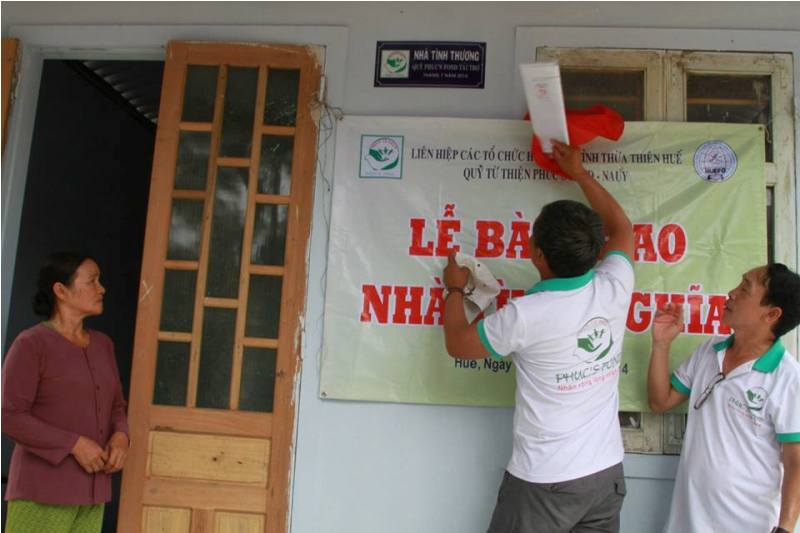 The Charitable Homes album
Phuc's Fond has completed the construction and gave away 7 Charitable Homes. Every year, approximately 5 Charitable Homes will be given to underprivileged households. Each home costs about 50-60 million.
---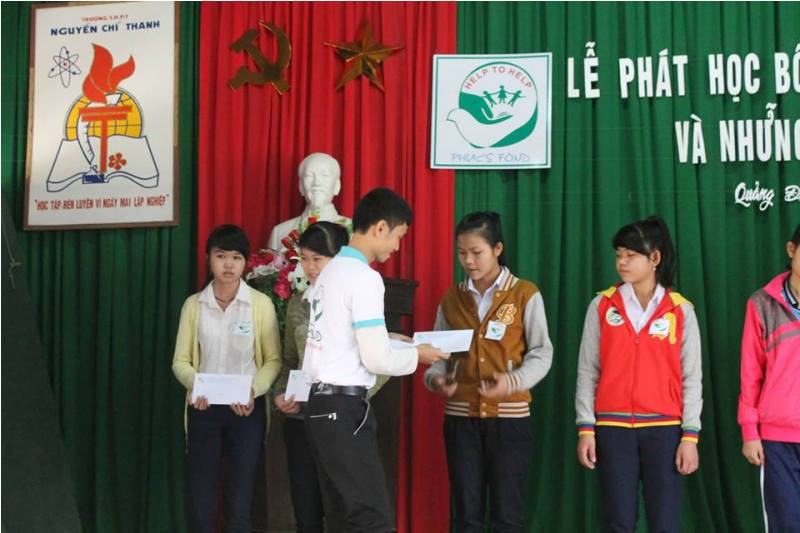 Phuc's Fond Scholarships album
Over 20 years, the Phuc's Fond scholarship has proudly funded many unfinished dreams. Countless lives have been changed by allowing educational oppurtunities for many students.
---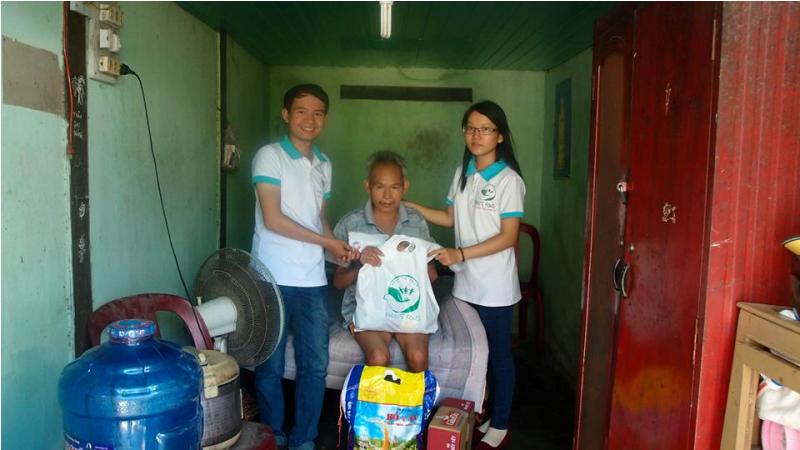 Helping unfortunate people album
Every month, each household will receive 700.000vnd as support.. So far, nearly 30 households in the entire area of Thua Thien Hue, has been funded by Phuc's Fond through the "RICE BOWL OF LOVE" program
---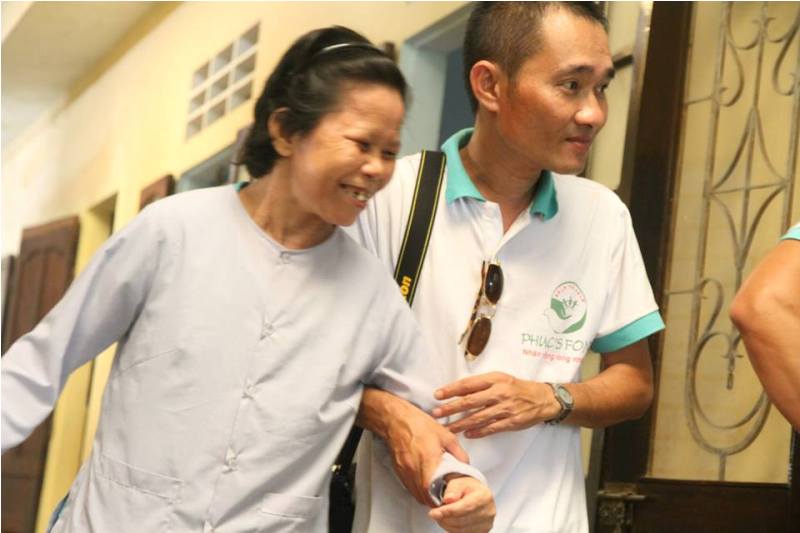 Family day at Duc Son Retirement Home album On this family day, Phuc's Fond Charities' team members will provide meals, host musica performance, organize folk games, conversing, and sharing daily chores. Occasionally, we organize field trips for the elders..